The library supports the teaching and research activities of the IMT School through the updating, conservation, and use of the bibliographic heritage and the development of services suited to the needs of an international scientific community.
The IMT library is also open to the external public to whom it offers spaces, bibliographic resources and many services.
The bibliographic heritage, inherent to the research areas of the School, consists of approximately 7,500 paper monographs, more than 230,000 e-books, approximately 6,500 journals in electronic format, 140 printed journals (of which 2 are current), and 250 doctoral theses.
The Library makes catalogs and search tools available to users to facilitate access to bibliographic material.
The IMT Library, completed in 2006, is located inside the ancient Church of San Ponziano.
The Church was formerly dedicated to Saint Bartholomew and was part of a complex founded in the 9th century by the Benedictine monks and later passed on to the Olivetan monks during the 14th century. Beginning in 1474 the Church preserved the relics of Saint Ponziano (Holy Martyr from the late 2nd century), to whom the Church was dedicated and whose name it still bears today.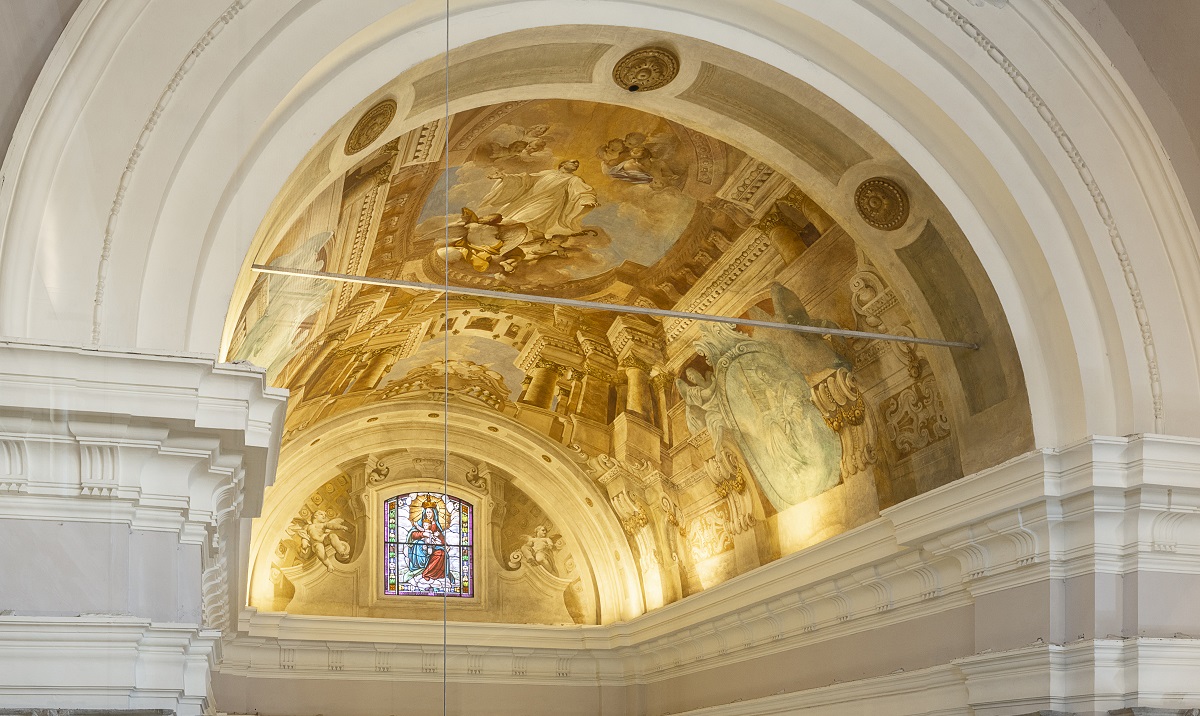 The building was restored during the 16th and 17th centuries following a collapse of part of the structure, losing its original medieval appearance, of which, however, some details can still be admired today (such as the 12th-century fresco of San Martino and the original walls of the apse of the first church dating back to the 9th century).
The fresco on the apsidal vault, entitled "The glory of the Blessed Tolomei" (1740-1760) is the work of Gian Domenico Ferretti. 
The Church also houses two paintings from the Church of San Romano in Lucca and many inscriptions which can be admired along the walls of the building.
The striking structure that rises up in the central nave, designed by architect Stefano Dini, houses the compact shelving used for the library's paper collection on the ground floor, offices for researchers on the first and second floors and an open space with study stations on the third floor. The design project won the Jury Prize at the European Aluminium Awards in 2007.